[2018 Upgraded Version]Baban 147pcs Watch Repair Tool Kit Professional Watchmaker Tool Kit with User Manual, Including Watch Back Case Holder Opener Link Remover Spring Bar and More, Storaged in Carry
➤Why Choose Us? - Whether you are professional or hobbyist, this Baban watch repair kit will provide you money saving opportunities for most critical tools. What's more? In order to make it easier for beginners to learn to use these tools, we made a detailed multi-language USER MANUAL and put it in this kit, which will help you learn more about each tool and use the tools correctly.

➤Good Quality&After-Sales Service - Baban specializes in selling watch repair tool on Amazon for more than 2 years, please trust us that we can provide you with products of best performance/price ratio and professional after-sales service. Promise 100% Guarantee Satisfaction and absolute ZERO risk of this shopping!

➤Complete Kit(WITH USER MANUAL)&Multifunctional - Professional and complete Kit of watch repair tools, very suitable for both beginners and professional repair watchmaker. Includes tools with different functions such as case opener, spring bar tool, link remover, etc. (See details in the description below.) Perfect set for very common tasks like opening watch backs, watchband adjustment, changing watch batteries, gaskets, adjusting bands, and more.

➤Economic - You can repair watches with this complete kit yourself, not only helps you save money, it also brings you pleasure during the repair process. It is easier to use than you think!

➤Easy to Carry - It's a portable set with a nylon bag, where the tools are placed very neatly. Small and light, you can transport it to repair your watch anywhere you want.
US$
24.59
US$30.99
Wholesale
Bulk Buy Discount
Order more and enjoy the savings
Bulk Buy Discount
Order more and enjoy the savings
Add to Wishlist
United States
United Kingdom
Germany
Japan
Canada
France
Italy
Spain
Australia
Shipping method
Shipping
Shipping Fee *
Estimated Shipping Time
Tracking Information
*Estimated fee, the actual amount is calculated during checkout.
Product Description
Whether you are an experienced watchmaker, or just getting started in the watch repair business, the watch repair kits that Baban watch repair tool kit is just what you need. These kits come with all the watch tools you need to complete a wide selection of repairs.
These watch tool kits give you the ability to fix most common watch and watch band problems, and will save money over buying each tool individually. Some of our watch repair tools come in very portable, compact, and stylish cases allowing you to take your watch tools with you wherever you go. Watch repair tool kits are combined to give you the most popular repair tools for doing things like: remove a watch back, open a watch, adjust a watch band, replace a watch crystal, and watch battery replacement.
Package included

1 x 3 in 1 Precision Screwdriver
1 x Small hammer
1 x Tweezers
1 x Watch case holder
1 x Watch case opener accessory (18 pcs)
1 x Watch band Holder
1 x Watch strap spring pins (108 pcs)
1 x Watch Strap Repair Belt Clip Remover
1 x Spring bar with scale
1 x Watch Back Pry Opener(yellow handle)
1 x Adjustable Case Opener
3 x Small metal spring bar pin with scale (add on 2pcs replaceable pins)
1 x Cleaning Cloth
1 x Watchmaker's "Maintenance & Service" Manual
1 x Carrying case

How To Use Any of Tools ?
- Split table knife easy for opening waterproof cases up to 36 mm
- Repair watch punch with a flat pad, cylindrical pad, hollow pad, rectangular pad
- Spring bar remover for strap adjustment/replacement
- High quality of anti-magnetic screwdriver for removing battery covers

Measurements
- Watch Strap Spring Pin Size: 8, 9, 10, 11, 12, 13, 14, 15, 16, 17, 18, 19, 20, 21, 22, 23, 24 and 25mm
- Diameter of Strap Spring Pin: 1. 5mm
- Antimagnetic stainless steel tweezers for removing and inserting batteries
- Spring bar remover for strap adjustment/replacement

bueno
bueno
February 15, 2019
CUSTOMER REVIEWS
CUSTOMER REVIEWS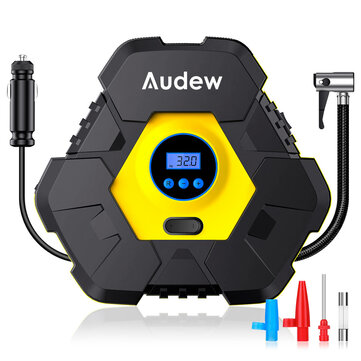 10
Average rating:
4.6 / 5.0
bueno
bueno
February 15, 2019
ΣΕΡΒΙΣ
ΚΑΛΟ ΚΑΙ ΤΑ ΕΡΓΑΛΕΙΑ ΜΕΤΡΙΑ
February 01, 2018
bien fourni
Certains outils sont bien, d'autres complemtement inadaptés à des montres de taille standard, comme celui pour demonter les maillons de bracelet. La pince est de bonne qualité comme le marteau. L'outil pour ouvrir les boitiers a beaucoup de jeu, livré avec 20 embouts, tous identiques ?! mais ca marche.
October 06, 2019
Kit tres complet
Kit pour réparer les montres avec de nombreux outils. Pour l'instant je m'en suis servi uniquement pour changer les piles des montres de ma femme. Ça m'a évité de passer chez un bijoutier ou horloger. Sur 5 montres, je suis largement rentré dans mes frais. Vous pouvez également changer un bracelet, enlever un maillon pour régler la taille du bracelet. Rangé dans sa trousse, ça ne prend pas de place. Parfait pour mon utilisation.
October 06, 2019
Kit Montre - pile / bracelet
Le kit est très complet en plus des outils pour l'ouverture des montres, il y a les accessoires pour modifier la taille des bracelets. La petite notice est pratique pour les premières opérations. J'ai ouvert 2 montres pour changer les piles (géonaute , facile avec le tournevis) , une pulsar avec l'outil adéquat correspondant au montre à fond vissé. Seul petit reproche, la taille de la sacoche un peu petite. Bon rapport qualité prix, nous permet d'éviter de passer par l'horloger est de payer 10€ cette opération. Pour info j'ai payé 2 piles pour la montre Pulsar 2,30€ et l'opération a pris 5 minutes.
October 06, 2019
See More
Reviews are only accepted from actual purchases!
Please ensure the review you are submitting is for the described product and item(s) has been shiped.
Success!Your review was submitted!