12-Stage Universal Shower Filter Showerhead Water Filter Water Purifier Hard Water Softener with 2 Cartridges
JPY
1580.00
Wholesale
Bulk Buy Discount
Order more and enjoy the savings
Bulk Buy Discount
Order more and enjoy the savings
Add to Wishlist
Shipping method
Shipping
Shipping Fee *
Estimated Shipping Time
Tracking Information
*Estimated fee, the actual amount is calculated during checkout.
Product Description
Everyone can not escape.

Residual chlorine, heavy metal ions, suspended pollutants, organic micro-pollutants in the water will be in closely touch with your skin when you take a shower, and all the open pores on your skin during shower will become the passage for these pollutants into your body.
The large amount of steam in the shower will also make it easier for you to breathe residual chlorine in the water. Residual chlorine not only produces unpleasant odors, but as a strong oxidizing agent, long-term exposure will also make your skin rough, not smooth, damage to your skin and hair, adverse you and your family health.

TAPCET Shower Filter, everything is just for your bathing health.


Bacteria removal rate- 90%

Organics removal rate- 95%

Heavy metal removal rate- 98%

Antibiotic removal rate- 98%

Note:
Before normally using- pls flush our shower filter for about 5-10 minutes to flush out the activated carbon of the cartridge.

There are 2 Cartridges- One cartridge lasts 6 to 8 months
(or after 10,000 - 12,000 gallons of water use) before it needs changing, to ensure optimal performance.
12-STAGES for an IMPECCABLE CLEAN
PP cotton: Removes the sediment, rust, red worm
High density stainless steel mesh: Removes medium sediment
Ceramic: Absorbs organics, bleach, chlorine, residual, hypochlorous acid
Maifan: Removes the large sediment
KDF 55: Removes the heavy metal ( lead, mercury, nickel, chromium)
Microporous ceramic balls: Prevents the chlorine and other harmful particles
Cooconut act ivated carbon: Removes the large Impurities
Germanium balls: Moisturizes dry skin
Dechlorination ball calcium: Removes chlorine and heavy metals such as lead, mercury, etc
Magnetic energy ceramic balls: Purifies water
Micro-PP cotton: Removes the tiny sediment, rust, red worm
High density stainless steel mesh: Removes medium sediment
More details:
YOU NEED FLUSH OUR SHOWER FILTER BEFORE YOUR FIRST TIME USING.
Flush shower filter to flush out carbon powder in the Cooconut activated carbon of the cartridge.

HIGH OUTPUT WATER PRESSURE - Our shower filter just act as a moisturizer, purifier and softener which won't affect the pressure of the water.

Universal connections work with fixed, rainfall, handheld showers and any other shower, bathroom/toilet.

WHAT'S IN THE BOX:

1 x Filter Housing
2 x Cartridges
1 x Teflon Tape
2 x Silicon Seal
Monica
Love it just like the picture
August 02, 2018
CUSTOMER REVIEWS
CUSTOMER REVIEWS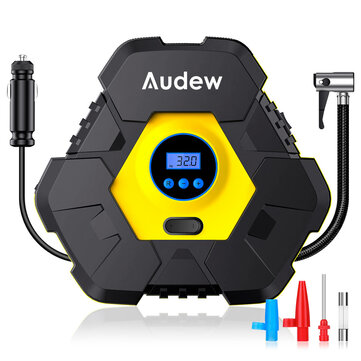 10
Average rating:
4.7 / 5.0
Monica
Love it just like the picture
August 02, 2018
George B.
One of the best. Excellent capacity. Thanks
July 02, 2018
shira antar
I needed a good water bottle for when I go to the gym or go out to the park for long walks and needed something that wasn't too small and this water bottle turned out to be exsactly what I needed. It's not too big and it's Lesh is strong enough that it won't break. I love it.
March 04, 2018
Nreimonenq
Loving my new sports water bottle. And I am absolutely living for the strap on its side. The strap makes it much easier to carry and I don't have to worry about leaks either. Love love love this bottle! :)
February 28, 2018
keisha
Very nice bottle love it
February 27, 2018
See More
Reviews are only accepted from actual purchases!
Please ensure the review you are submitting is for the described product and item(s) has been shiped.
Success!Your review was submitted!