Baban Shower head / Chrome-plated shower head Stainless steel 304 stainless steel upper stainless steel Design 8-inch square 5-year warranty, only shower heads
★ Note! Please ensure our package Tapcet (Quriccloy sellers) If you purchased our products from other sellers, sold by Jerioan you are faulty they are not guaranteed by quality
★ Chrome 304 stainless steel plated - With the corrosion resistance of portable showers, thermal stability, high strength, not easy to break, safer. Use a molding piece and chrome-plated process to ensure that the corners do not lose, beautiful and durable.
★ Silicone socket for environmental protection - The shower head has adopted medical silicone raw materials, which speed the cleaning of the lime cream on your shower, remain sterile, no irritation of human tissue. they also make fluent water without problems, preventing secondary pollution. 30 water holes could be fun and relaxed.
★ High-pressure and ultra-thin design - Uses a unique design to save water and pressurized for the handheld shower head, pressurized 200% - It solves the problem of low water pressure. The pressurized device mixes air and water, increasing the flow of water, saving water up to 30%.
★ Precise built-in filter - Filter impurity in water, clean water source. This type of honeycomb filter is widely used in the sewage filtration system, Easy to clean, can serve for mo, Please note - The product only contains shower heads, if you have any question about the product, please free to contact us, we will give you a satisfactory answer, TAPCET 5 years warranty.
£
12.19
Wholesale
Bulk Buy Discount
Order more and enjoy the savings
Bulk Buy Discount
Order more and enjoy the savings
Other Sales Channels:
United Kingdom

Canada

France
Add to Wishlist
United Kingdom
Canada
France
Shipping method
Shipping
Shipping Fee *
Estimated Shipping Time
Tracking Information
*Estimated fee, the actual amount is calculated during checkout.
Product Description
Product parameters:
Brand: Baban
Function: rain, spray, automatic Sheung Shui, massage, bubble.
Product Gross weight: 468g (round), 563g (square)
Installation: wall screw
Installation: use shower hose
Material: 304 stainless steel
Category: Top spray
Working temperature: 0-90 °
Reasons for choosing the Baban brand:
Quality updates, solid and durable, easy to use design, strong function. Give a comfortable shower experience.
Product description:
1. 304 stainless steel, the final mirror, a square / one round, ultra-thin pressurized.
2. New update! The ultra-thin design is not only popular in the field of electronic products, but can also be used for bathroom products. Ultra-thin design, one-piece pressure spray, which allows you to take a more fun shower.
3. The environmental protection silicone water particles: the use of sanitary silicone raw materials, pinch to clean, easy to connect, no irritation on human tissue. Funny and relaxed shower, vividly.
4. This shower head looks elegant, powerful, for you and your family a comfortable shower experience. Relax the body, clean the skin, hard feelings, refreshing.
5. This modern bathroom shower, in addition to the house, can also be used for hotels, youth hostels.
Product package:
1 x top spray head shower (8 inches)
Giulia B.
Come da descrizione.... l'acqua scende a pioggia e funziona bene. Arrivato nei tempi stabiliti....imballaggio buono Consiglio l'acquisto per qualità prezzo
September 24, 2019
CUSTOMER REVIEWS
CUSTOMER REVIEWS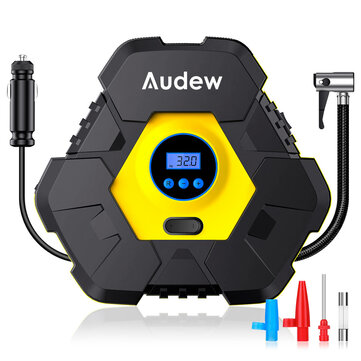 10
Average rating:
4.65 / 5.0
Giulia B.
Come da descrizione.... l'acqua scende a pioggia e funziona bene. Arrivato nei tempi stabiliti....imballaggio buono Consiglio l'acquisto per qualità prezzo
September 24, 2019
Ralfi
Prodotto fatto bene e molto fine, prezzo a dir poco conveniente in acciaio inox valutando quelli dei varie catene di negozi concorrenti, buon acquisto lo consiglio.
September 24, 2019
Chiara amz
Avevo voglia di provare una doccia a pioggia nella mia doccia senza spendere un capitale, così ho comprato questo della tapcet, marca con la quale mi trovo sempre molto bene, e anche questa volta è stato così. Ben protetto da uno strato morbido da imballaggio all'interno della confezione è presente il solo soffione (con una pellicola protetiva opaca che nasconde un acciaio lucidissimo) senza alcun tubo. Io ho una doccia tradizionale, di quelle con il tubo lungo, credo che però il prodotto possa essere goduto al meglio da chi ha un attacco sul soffitto della doccia, così che il getto possa cadere in perpendicolare e non per obliquo. Nonostante questo mi sono goduta una doccia rilassante e data la facile installazione ogni membro della famiglia può comodamente sostituirlo con il vecchio soffione se ha bispgno di un getto maggiore, bastano pochi minuti.
September 24, 2019
Danilo giuntini
Prodotto arrivato in confezione integra ma probabilmente già aperto perchè non era presente alcun sigillo... all interno il soffione è molto leggero carino e in acciaio ma purtroppo aveva due buchi fatti male e perdeva acqua in modo laterale e non verticale... reso fatto e rimborso acquisito lo ricomprerò comunque!
September 24, 2019
Andrea
Soffione doccia quadrato 20x20cm, davvero molto sottile e ho trovato davvero solido per quello che ho sborsato lo snodo posto prima dell'attaccatura al braccetto. Fuori uscita dell'acqua in maniera davvero rilassante
September 24, 2019
See More
Reviews are only accepted from actual purchases!
Please ensure the review you are submitting is for the described product and item(s) has been shiped.
Success!Your review was submitted!