Saw Blades, Baban 23 Pcs Multitool Blades Wood/Soft Metal Oscillating Multitool Quick Release Saw Blades Mixed Universal Blade Set Compatible with Most of Oscillating Tool
[Multifunction Saw Blades Combination Set] The Baban 23pcs Saw Blades Set contains a total of 8 types of Oscillating Blades, namely: 35 / 44mm high carbon steel large tooth saw blade, 35 / 44mm high carbon steel fine tooth saw blade, 35 / 44mm bi-metal saw blade, carbide saw blade , Stainless steel saw blade. Can be used to cut wood, plastic, soft metal, ceramic tile, concrete, cut nails, remove paint, remove gel.
[Additional adapter] is suitable for the wide use of saw blade sets. With the adapter, the blade is compatible with many different vibration tools and multifunction tools of different brands.
[Premium Protective Case] The solid and transparent plastic sleeve protects the oscillating blades well. It is small and easy to transport. It is very beneficial when you go to work.
[Compatible Tools] Bosch, Fine, Black and Decker, Chicago, Craftsman Bolt-on, Dewalt, Dremel Multi-Max, Fine Multimaster, Genesis, Hardin, Makita, Milwaukee, and more. (See product description for details.) Not suitable: Fein Starlock, Bosch MX30, Dremel MM40 / MM45, Bosch Quick Release Tools, Adapter required for Rockwell (except Hyperlock), Adapter required for Fein Supercut.
[Baban's Service Warranty] If you have questions about using the product, please contact our customer service first.
£
22.99
Wholesale
Bulk Buy Discount
Order more and enjoy the savings
Bulk Buy Discount
Order more and enjoy the savings
Other Sales Channels:
United Kingdom

Germany

Japan

France

Italy

Spain
Add to Wishlist
United Kingdom
Germany
Japan
France
Italy
Spain
Shipping method
Shipping
Shipping Fee *
Estimated Shipping Time
Tracking Information
*Estimated fee, the actual amount is calculated during checkout.
Product Description
Packet content

3 * 44mm high carbon steel big tooth saw blade
3 * 44mm high carbon steel fine tooth saw blade
4 * 35mm high carbon steel big tooth saw blade
4 * 35mm high carbon steel fine tooth saw blade
3 * 35mm bi-metal saw blade
4 * 44mm bi-metal saw blade
1 * carbide saw blade
1 * Stainless steel blade
1 * multitool adapter

Compatible tools

Bosch Multi-X, Bosch (except MX30), Craftsman Nextec Multi Tool, Craftsman Nextec 17438, Craftsman Nextec 61199, Craftsman Nextec 5910, Craftsman 2702 2.0 Amp, Chicago 67256, Chicago 67537, Chicago 67538, Chicago 67707, Chicago 68303, Cougar, DeWalt, Dremel Multi-Max (will not fit MM40 & MM45 models), Driving Force, EINHELL, Hawk Tool Mate

Fine Multimaster Tools, Fine Multimaster AFMM 14, Fine Multimaster FMM 250 Q, Fine MultiMaster FMM 250 Q-MS, Fine MultiMaster MOX 6-25 Pneumatic, Ferm Zwolle Holland, Genesis Multi-Purpose, HARDIN AZ318-2 250W, Haussmann 5-in -1 Multi-Purpose Tool, Idea Shop, IIT, King Canada, LongActive, Mastercraft, Master Mechanic, Matrix, MEEC Tools, Millarco prof, Milwaukee, Ozito, Power Craft, Power Duro, Pro Line, Ridgid Jobmax, Rockwell Sonicrafter Hyperlock.
markus
Alles gut
September 24, 2019
CUSTOMER REVIEWS
CUSTOMER REVIEWS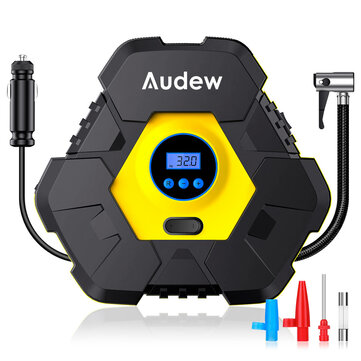 10
Average rating:
4.85 / 5.0
markus
Alles gut
September 24, 2019
Robert Schrickel
Alles bestens gerne wieder
September 24, 2019
Nici
Endlich haben wir neue Ersatzteile für unsere Maschine gefunden. Die Maschine haben wir beim Diskounter gekauft und die haben natürlich nicht ständig die Ersatzteile im Angebot, aber nach längerer Suchen haben wir Ersatzteile gefunden, die passen. Es sind die verschiedensten Aufsätze dabei. Die Schleifblätter sind ausreichend und halten längeres Schleifen gut aus! Wir sind sehr zufrieden damit und empfehlen sie sehr gern weiter!
September 24, 2019
BarryBBQ
Gutes und umfangreiches Zubehör Set Ich benutze das Set mit mein Bosch Multitool. Die Standzeiten ist nicht ganz so lange aber ähnlich den original Bosch Zubehör. Vergleiche ich aber die Standzeit mit dem Preis/Leistung Verhältnis ist dieser Zubehörsatz wirklich gut. Die Verpackung ist aus Pappe und recht einfach gehalten. Zum Aufbewahren ist Sie aber ausreichend. Im Lieferumfang sind 66 Teile für ein wirklich günstigen Preis. Gut finde ich auch das auf den eckigen Sägeblätter eine mm Einteilung ist. Dadurch ist gut zu erkennen wieweit die Säge schon im Bauteil eingedrungen ist. Für den Preis bietet das Set eine gute Qualität. Deswegen gebe ich 5 Sterne. Wenn euch meine Bewertung bei der Kaufentscheidung geholfen hat, würde ich mich über ein Like freuen.
September 24, 2019
Marko Schuffenhauer
Passen genau auf meinen no Name Multimaster den ich mir mal bei Aldi geholt habe. Top
September 24, 2019
See More
Reviews are only accepted from actual purchases!
Please ensure the review you are submitting is for the described product and item(s) has been shiped.
Success!Your review was submitted!